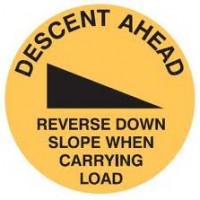 This is a transcript of my keynote address presented at the 'Local Lives, Global Matters' conference in Castlemaine, Victoria, 16-18 October 2015.Other keynote speakers included Rob Hopkins, David Holmgren, and Helena Norberg-Hodge.
Introduction
Thank you for that introduction, Jacinta, good morning everyone. I would like to begin by acknowledging the traditional owners of this land and to recognise that these have always been spaces of teaching, learning, sharing, and conversation. It is a real honour to be part of this conversation today.
When I was a boy, if ever I were amongst a group of people congregating at 9am on a Sunday morning it was because I was at Church. For better or for worse, I am now a lapsed, or rather, I should say, a collapsed Catholic, although I remain a seeker. But as I look around the world today, especially from my Western perspective, it seems clear enough that God, if he is not yet dead, as Friedrich Nietzsche declared, is, at least, increasingly absent. There seems to be a tension between our spiritual sensibilities and the cultures and systems within which we live. As the poet-musician, Tom Waits, would shout in the voice of a husky wolf: 'God's away on business.'
But the absence of God should not imply an absence of religious thinking in our culture or cultures. In fact, I would argue quite the opposite; that our Western religiosity has become ever more intense in recent decades, and what has happened is that we simply switched idols, no longer worshipping the God of Christianity, and instead worshipping at the alter of growth, singing praises to the God of GDP, our saviour, for only in growth will we find redemption. Our high priests now take the peculiar form of neoclassical economists, bankers, and national treasurers. Daniel Bell once wrote in his landmark text,
The Cultural Contradictions of Capitalism
: 'Economic growth is the secular religion of advancing industrial nations.'
The above is from the transcript of Sam Alexander's speech recently given in Castlemaine.